Build lean muscle, decrease body fat and feel stronger.
About Strength Training
If you are looking to lose body fat and replace it with lean muscle, our strength training program is perfect for you! We will focus on total body functional movements that help you build muscle and burn fat. The more muscle on your body, the more calories you will burn throughout your day.
MORE PERSONAL TRAINER CERTIFICATIONS AND SPECIALTIES
National Academy of Sports Medicine
Performance Enhancement Specialist (NASM)
Prenatal and Postnatal Training
TRX Training
Sports Specific Training
Power, Speed and Agility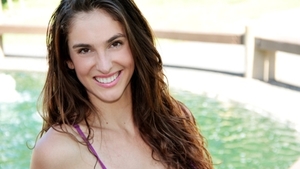 Strength Training Personal Trainer
JESSICA SYKORA
NASM Certified and Performance Enhancement Specialist
We travel throughout the entire South Bay providing Personal Training services in Manhattan Beach, Hermosa Beach, Redondo Beach, Palos Verdes, El Segundo and Torrance. We take pride in creating individualized personal training programs tailored towards every person's unique needs and goals.